About the Directors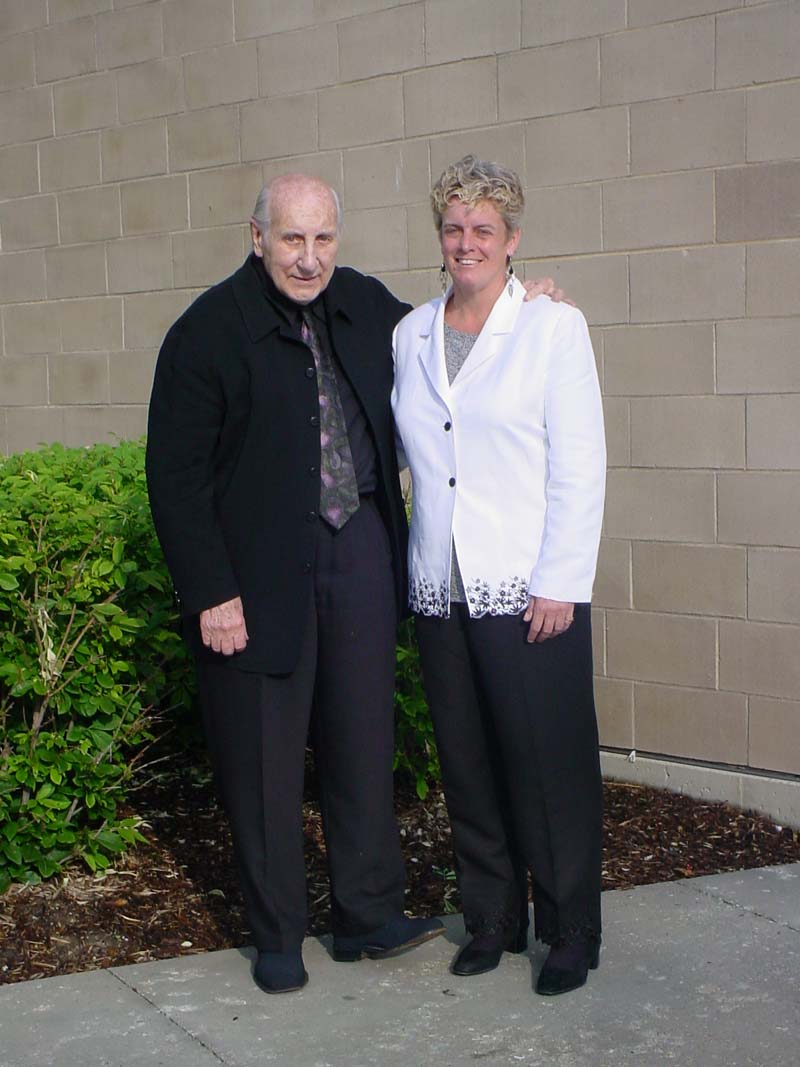 Deborah Grimes (pictured with late jazz violinist Johnny Frigo after an NYS concert) is the Music Director and Co-Founder of NYS. She holds a Bachelor of Music Degree in Instrumental Music Education from the Hartt School of Music, Connecticut and an MA in counseling from Catholic University, Washington, DC. Proficient on piano, trumpet and cello, her primary instruments are violin/viola, studying under Renato Bonacini.

Ms. Grimes has over 25 years experience teaching young children, the last 18 as Director of the Smiling Strings program, providing approximately 20 North Side Chicago elementary schools with music education on all stringed instruments. A member of the American String Teacher's Association and M.E.N.C., Ms. Grimes was a presenter at the 2006 ASTA National Conference in Kansas City. She also led the NYS Advanced Chamber Strings at the 2006 National Orchestra Festival. Her public school orchestras consistently receive superior ratings at the CPS Elementary Music Festivals and she has appeared as a guest conductor and solo/ensemble judge for the Archdiocese of Chicago.

Ms. Grimes is a member of the Lake Shore Symphony Orchestra and serves on its Board of Directors. When not teaching or performing, she enjoys traveling and playing with her two young grandsons.